Paint
Making Memories makes paints for paper crafting. It dries quickly, yet still has the same properties as acrylic paints.
Acrylic paints, like those made by Delta, will also work for decorating chipboard. The acrylic paint will take longer to dry.
This LO title was made with chipboard letters that were painted. The shadowing on the letters was also created with paint.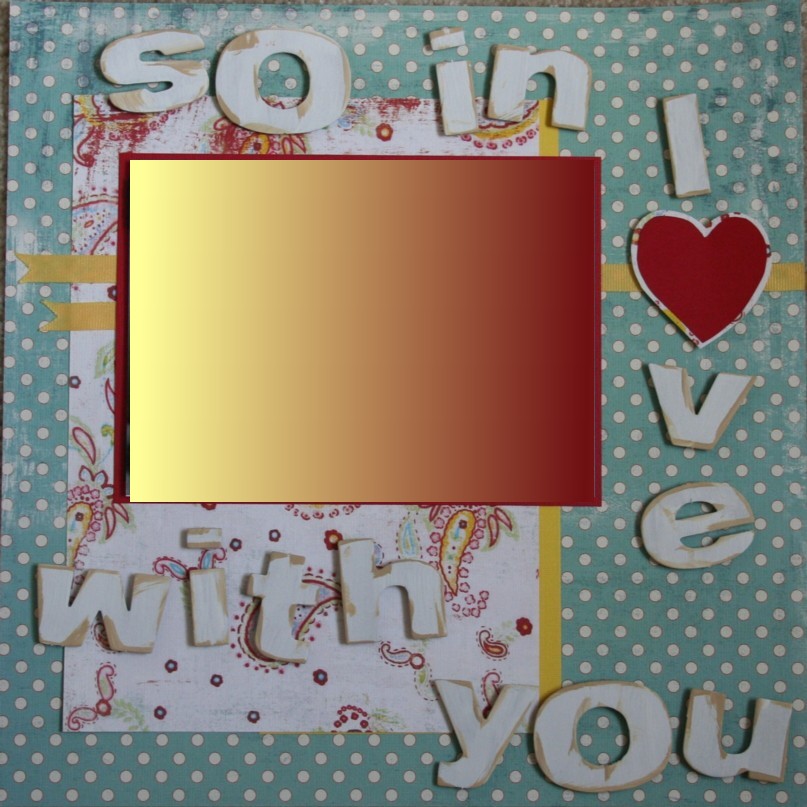 If you are concerned about photo safety, do not let your painted chipboard touch your photos.
TIP-Use a hat or corsage pin to hold your chipboard while painting it. This will stop your fingers from being painted as well! Stick the pin into the edge of a piece of chipboard.
TIP-To make your chipboard letters or shapes pop a little more, try adding some depth with paint.
Sponge a slightly darker or slightly lighter paint over the top of the original color.
Paint the edges of the chipboard shapes or letters, once again, with a slightly darker or slightly lighter paint.